Excepted pure semi-finished plastic material, we also can custom plastic properties according to client's request.
- Shapes: sheet, rod, tube, roll, plate, part

-

Special propeties

can be customized: plastic alloy, p

lastic +GF/CA/Oil/Brone/Graphit/MSO2/ceramic ect.
-
Most regular thickness and standard size in stock, fast delivery
- Support cut as request size, machined into parts
-
Forming method: extruding, mold pressing, casting,CNC machining
- Lead Time:
10 ~ 15 days
if not have in stock,
5 days
for stocked items
- Packing: carton box, IPPC wooden pallet/plastic pallet
- Shipping: by sea, air, TNT/UPS/Fedex/DHL Express
FREE sample for testing, please feel free to contact us at
sales@energetic-industry.com
Materials Available

General Plastic: HDPE, PP, PVC, ABS, PMMA(Acrylic) ect.

Engineering Plastic: POM, PA6, MC nylon, Nylon 66, PTFE, UHMWPE, PVDF ect.

High Performance Plastic: PPS, PEEK, PI, PEI ect.

Thermosetting Plastic: Durostone, Ricocel sheet, G10, FR4, Bakelite ect.

Spcial Plastic Material: Plastic+GF/CA/Oil/Brone/Graphit/MSO2/ceramic ect.

Spcial Plastic Plastic Alloy: PE+PA, PP+PA, POM + PTFE ect.

Special parts: Metal + Plastic Combined Part

---
Acetal/POM Material Types Included:
Pure Acetal, ESD/Anti-static Acetal, Conductive Acetal, Colored Acetal, MSO2 filled Acetal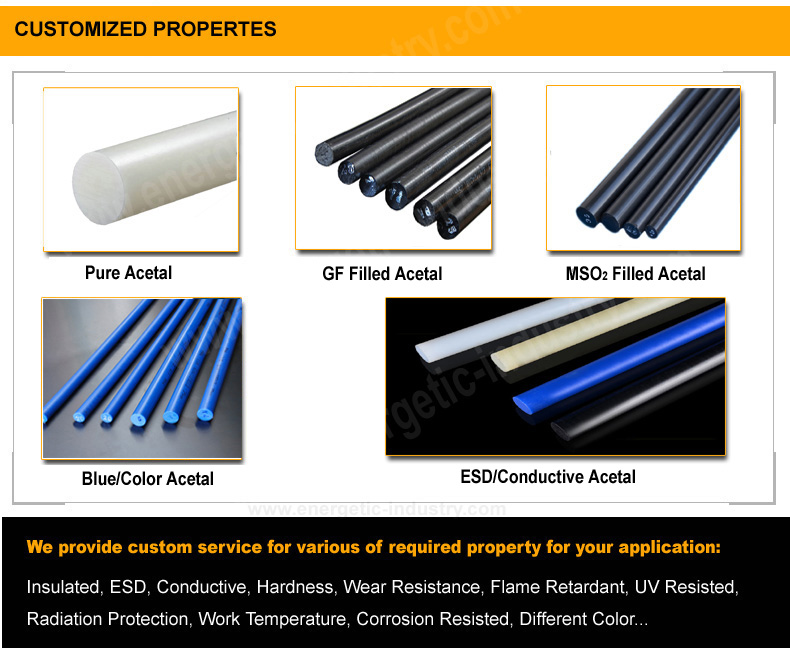 About POM:
Energetic offers copolymer grade of POM Rod, Sheet. is a semi-crystalline material with high strength, a low coefficient of friction and good wear properties especially in wet environments (resistance to hydrolysis).Copolymer acetal also offers better chemical resistance than homopolymer acetal.


Advantages:
POM's great machinability together with its impact fatigue and shock resistance, low coefficient friction, and self-lubricating, dimensional stability, mechanical strength, zero moisture absorption, good dielectric properties, solvent resistance, non-stress cracking, no porosity and good load-bearing properties make it ideal for close-tolerance parts.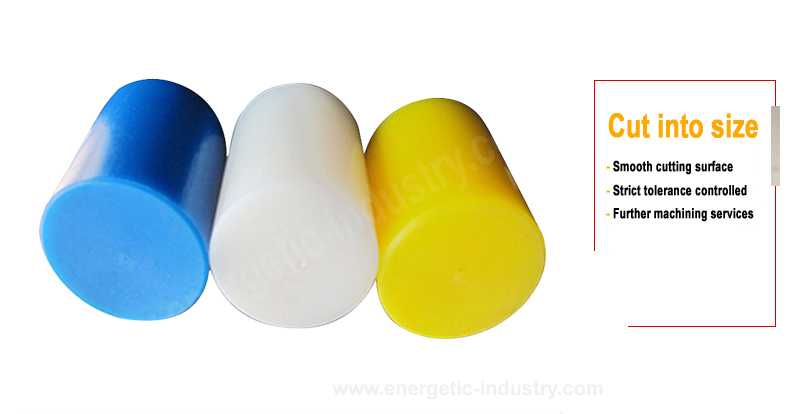 Key Features:
▪ High mechanical strength
▪ Dimensional stability
▪ Excellent machinability
▪ Good creep resistance
▪ Very low stick-slip
▪ Physiologically inert
▪ Low moisture absorption
▪ Continuous use at temperature -50℃ to +110℃

Applications:
▪ Precision gears, springs, wheels, connecting rod, impeller blades
▪ Bearings with close tolerance
▪ Electrical engineering insulations
▪ Snapfit assemblies
▪ Automobile industry
▪ Toys, windows, water tanks and so on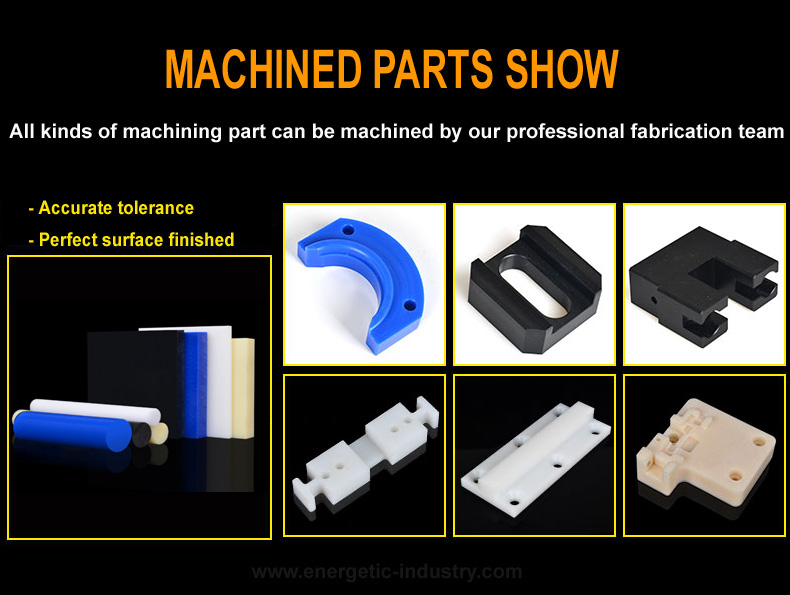 POM Products:
▪ POM(Conductive) – Black
POM with carbon fiber to reach electrical conductivity
Volume resistivity: 10^4—10^6
Surface resistivity: 10^4—10^6

▪ POM(Antistatic/ESD) - Ivory/Black
Volume resistivity: 10^6—10^9
Surface resistivity: 10^6—10^9