About ENERGETIC Plastic Profiles

ENERGETIC Industry uses only virgin resins and adheres to strict quality control methods to ensure that you receive the absolute best plastic extrusion profile available. We have developed a proprietary downstream process that utilizes real-time inspection methods to ensure consistent diameter, shape, and continuous length of the extruded product.

Energetic manufactures only high quality plastic extrusion profile. We guarantee our profile to be of consistent diameter, consistent shape, and continuous spool length.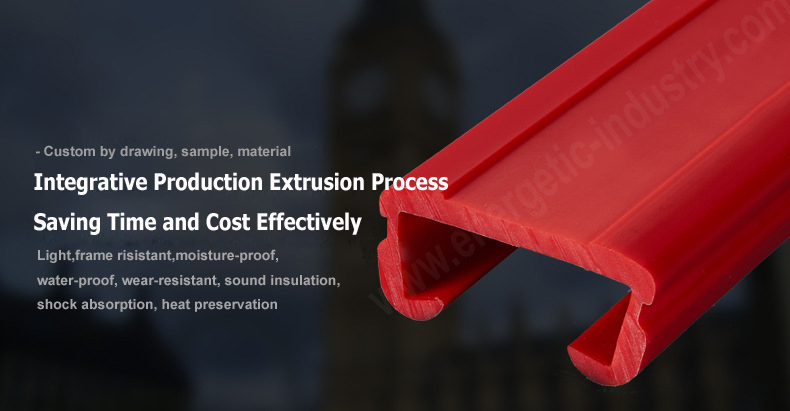 Custom Materials Available Upon Request:

· Material Safety Data Sheets (MSDS) and Material Property Data Sheets are available to meet
ISO, Roshs, SGS compliance requirements.
· Standard round sizes are:3mm, 4mm and 5mm, or customized(Plastic welding rod)
· Tolerances for round sizes are : + 0.000" / -0.010"
· Standard packaging: 250M/ roll, 500M/ roll
· Triangular rods and cap strip are available in limited sizes. We can make new models for you, if you have the demand.
· Custom materials, colors, sizes, shapes and packaging methods are available.
· We stock a lot of standard materials, colors and sizes

Plastic Welding Rod Plastic Extrusion Profile:
Regular size

3mm,4mm,5mm or customized

Customized

Packing

250M/roll or customized

1M/pc, 2M/pc or customized

Tooling charge

d

epends on the dimension
Available Material:
1.ABS; 2.Acrylic; 3. CPVC; 4. EPDM ; 5. FLUOROPOLYMERS(PVDF);
6. HDPE; 7. PA6( nylon) ; 8. PA66( nylon66) ; 9. Polybutylece terephthalate(PBT);
10.PETG ; 11. POLYCARBONATE(PC); 12. POLYETHYLENE(HDPE, HMWPE, LDPE, MDPE);
13. POLYPROPYLENE(PP); 14. PVC; 15. POLYURETHANE(PU, PUR, TPU)
16. POM( Acetal, Derlin); 17. PTFE( teflon); 18. Thermoplastic polyolefin(TPO) ;
19. Thermoplastic Olefin Elastomer( TEO); 20. PP+EDPM( TPV); 21. PC/PBT( XENOY)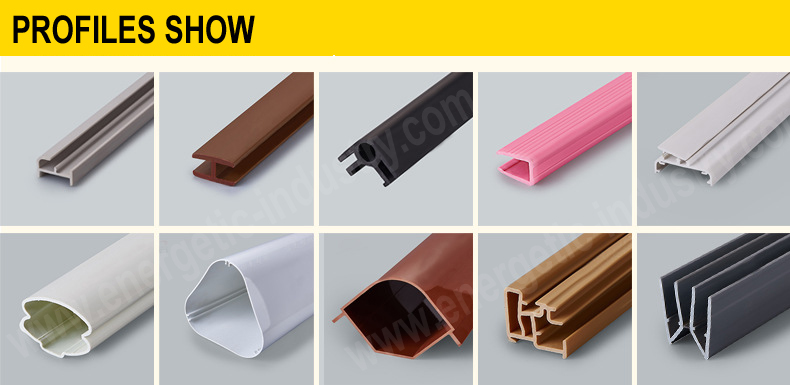 Nylon Extrusion Types Included:
Extruded Nylon, MC Nylon, Conductive Nylon, MC Nylon 6 + oil filled (PA6 + oil) - green, Nylon 6 + MOS2 (PA6 + MoS²) – grey black, Nylon 6+ GF30 (PA 6-GF30) - black, Nylon 66
About Nylon:
The most common engineering nylons are PA6 and PA66. Nylon stock shapes are produced by either extrusion or casting. The process is in part a determinant of the nylon properties of the end product. Modifiers are added to enhance desirable characteristics.

Advantages:
nylon rod and Nylon sheet are tough, durable, general purpose engineering material with special grades for specialty applications. Typical application conditions would be medium speed and temperature in a rugged, abrasive, impact and high load environment.

Key Features:
▪ Excellent bearing properties
▪ High impact strength and toughness
▪ Low power factor requirements
▪ High wear resistance
▪ Very good sliding properties

Applications:
 Edge binding
 U type flame
 Triangular guide channel
 T slot
 Chain guide rail
 Wear strip
 Sliding guides for conveyor