Excepted pure semi-finished plastic material, we also can custom plastic properties according to client's request.
- Shapes: sheet, rod, tube, roll, plate, part
-

Special propeties

can be customized: plastic alloy, p

lastic +GF/CA/Oil/Brone/Graphit/MSO2/ceramic ect.
-
Most regular thickness and standard size in stock, fast delivery
- Support cut as request size, machined into parts
-
Forming method: extruding, mold pressing, casting,CNC machining
- Lead Time:

10 ~ 15 days

if not have in stock,

5 days

for stocked items
- Packing: carton box, IPPC wooden pallet/plastic pallet
- Shipping: by sea, air, TNT/UPS/Fedex/DHL Express
FREE sample for testing, please feel free to contact us at sales@energetic-industry.com
Materials Available

General Plastic: HDPE, PP, PVC, ABS, PMMA(Acrylic) ect.

Engineering Plastic: POM, PA6, MC nylon, Nylon 66, PTFE, UHMWPE, PVDF ect.

High Performance Plastic: PPS, PEEK, PI, PEI ect.

Thermosetting Plastic: Durostone, Ricocel sheet, G10, FR4, Bakelite ect.

Spcial Plastic Material: Plastic+GF/CA/Oil/Brone/Graphit/MSO2/ceramic ect.

Spcial Plastic Plastic Alloy: PE+PA, PP+PA, POM + PTFE ect.

Special parts: Metal + Plastic Combined Part
---
PEEK Material Types Included:
100% virgin PEEK, glass fiber filled PEEK, carbon fiber filled PEEK
About PEEK:
PEEK is a high performance engineering thermoplastic that offers chemical and water resistance similar to PPS, but can operate at higher temperatures. PEEK can be used continuously to480°F(250°C) and in hot water or steam without permanent loss in physical properties. For hostile environments, PEEK is a high strength alternative to fluoropolymers. PEEK carries a V-0 flammability rating and exhibits very low smoke and toxic gas emission when exposed to flame.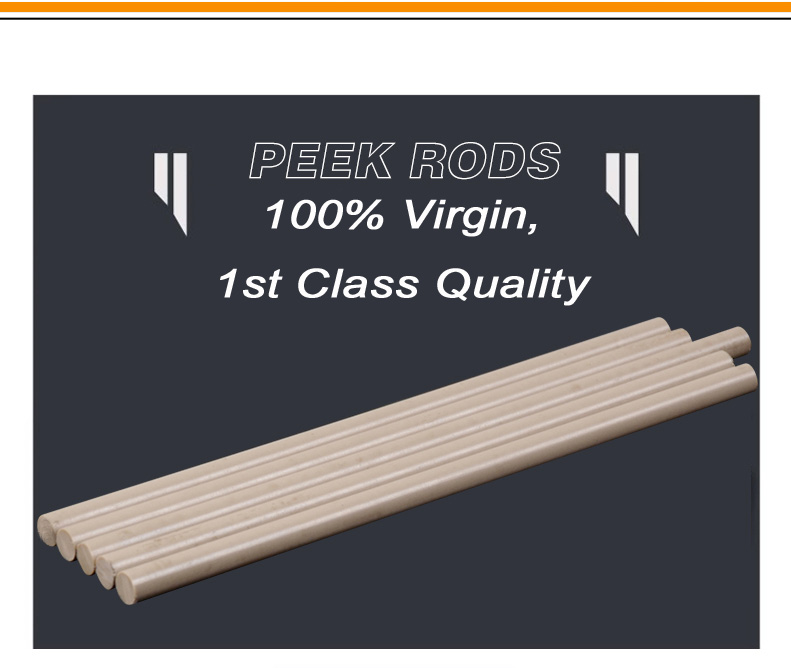 Advantages:
▪ Excellent chemical resistance
▪ Very low moisture absorption
▪ Inherently good wear and abrasion resistance
▪ Unaffected by continuous exposure to hot water or steam
▪ High temperature resistant, can withstand250°C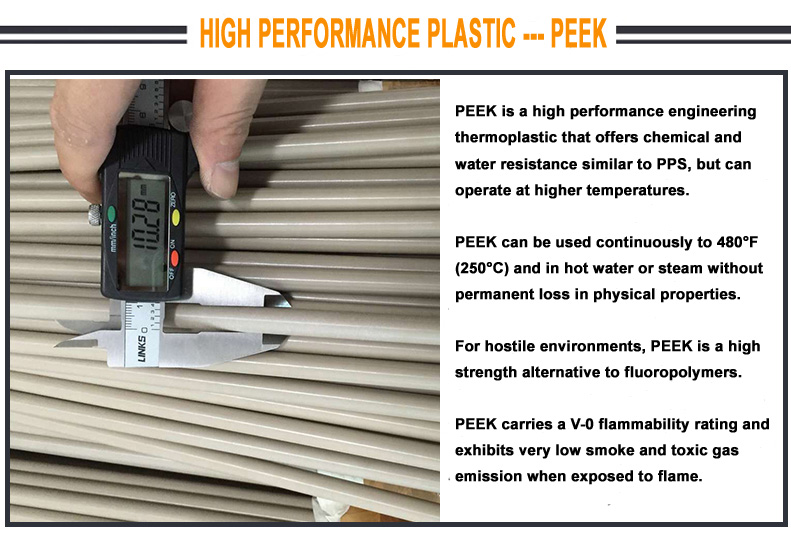 Key Features:
▪ Strong and stiff plastic
▪ Outstanding chemical resistance
▪ Good mechanical properties at elevated temperatures
▪ Resistant to hot water and steam
▪ Bearing grade PEEK has excellent wear characteristics
▪ UL 94 V-0 flammability rating (0.059" thickness)
▪ Very low smoke and toxic gas emissions when exposed to flame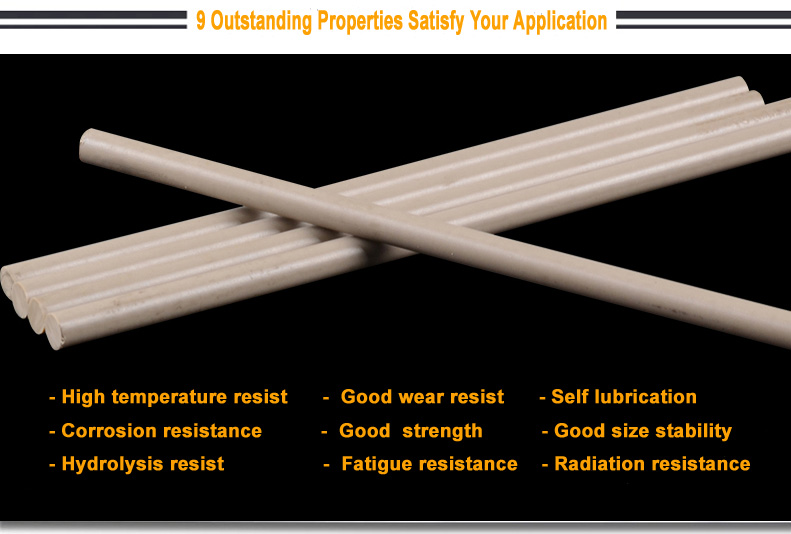 Applications:
▪ Semiconductor machinery components
▪ Aerospace parts
▪ Seals
▪ Pump and valve components
▪ Bearings and bushings (bearing grade PEEK)
▪ Electrical components
▪ Medical instrument parts
▪ Food processing machinery components