Excepted pure semi-finished plastic material, we also can custom plastic properties according to client's request.
- Shapes: sheet, rod, tube, roll, plate, part
-

Special propeties

can be customized: plastic alloy, p

lastic +GF/CA/Oil/Brone/Graphit/MSO2/ceramic ect.
-
Most regular thickness and standard size in stock, fast delivery
- Support cut as request size, machined into parts
-
Forming method: extruding, mold pressing, casting,CNC machining
- Lead Time:

10 ~ 15 days

if not have in stock,

5 days

for stocked items
- Packing: carton box, IPPC wooden pallet/plastic pallet
- Shipping: by sea, air, TNT/UPS/Fedex/DHL Express
FREE sample for testing, please feel free to contact us at sales@energetic-industry.com
Materials Available

General Plastic: HDPE, PP, PVC, ABS, PMMA(Acrylic) ect.

Engineering Plastic: POM, PA6, MC nylon, Nylon 66, PTFE, UHMWPE, PVDF ect.

High Performance Plastic: PPS, PEEK, PI, PEI ect.

Thermosetting Plastic: Durostone, Ricocel sheet, G10, FR4, Bakelite ect.

Spcial Plastic Material: Plastic+GF/CA/Oil/Brone/Graphit/MSO2/ceramic ect.

Spcial Plastic Plastic Alloy: PE+PA, PP+PA, POM + PTFE ect.

Special parts: Metal + Plastic Combined Part
---
UHMWPE Material Types Included:
Extruded UHMWPE, Conductive UHMWPE, ESD UHMWPE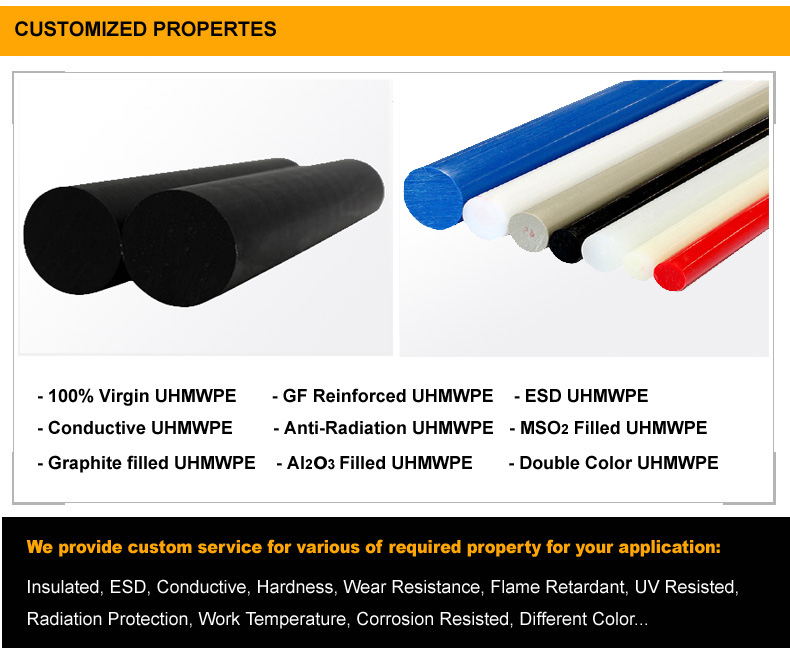 About UHMWPE:
UHMWPE (also known as Ultra High Molecular Weight Polyethylene) Sheet and Rod products are manufactured from the semi-crystalline polyethylene (PE) family. Chinese UHMWPE Sheet and rods' maximum molecular weight can reach to 5 million which has a positive impact on material performance in an abrasive environment.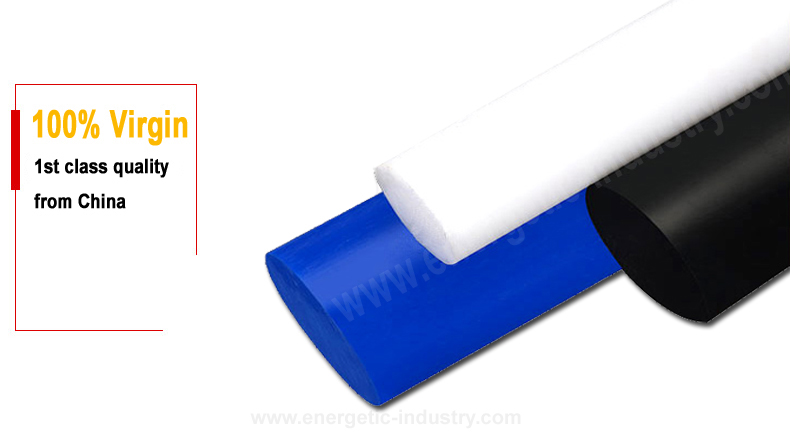 UHMWPE Advantages:
UHMWPE properties ensure that this plastic material is very light, extremely tough, chemically resistant and has excellent wear resistance.

Key Features:
▪Excellent sliding properties
▪ High wear resistance
▪ High impact strength
▪ Very good chemical and corrosion resistance
▪ Good noise absorption
▪ Anti-adhesive
▪ High energy absorption capacity and high stress rates
▪ Temperature resistance from -200°C to +80°C
▪ Physiologically safe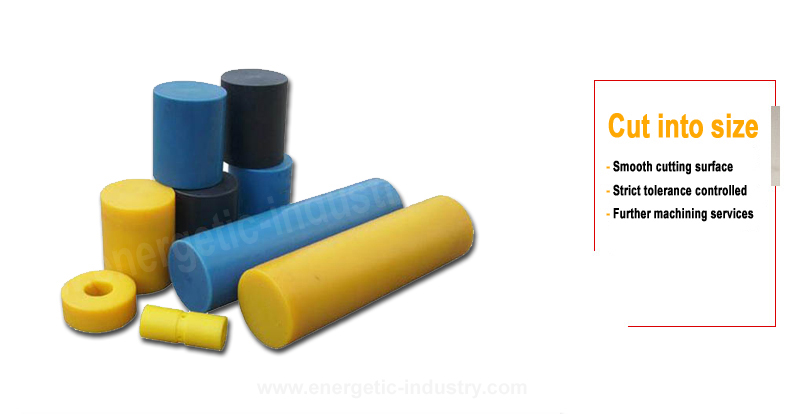 Applications:
▪Chemical Engineering: Corrosion and wear resistance mechanical parts
▪ Thermal power: coal handling, storage of coal, warehousing chute lining
▪ Coal processing: sieve plate, filter, U-underground coal chute
▪ Concrete: cement raw and finished product silo lining
▪ Grain: food storage or chute lining
▪ Mining: sieve plate, chute linings, wear anti-bonding part
▪ Food industry: star-shaped wheel, transmission timing bottle screw, bearings, guide rollers, guides, slide blocks, etc.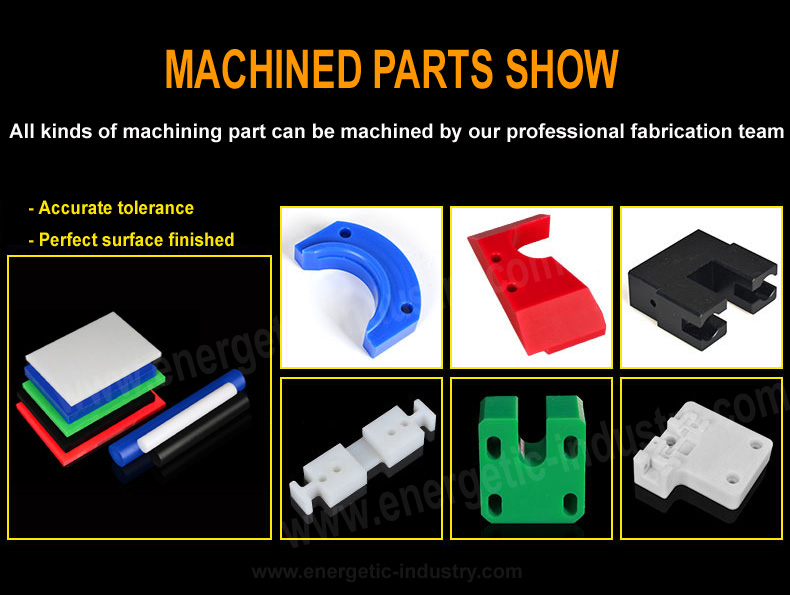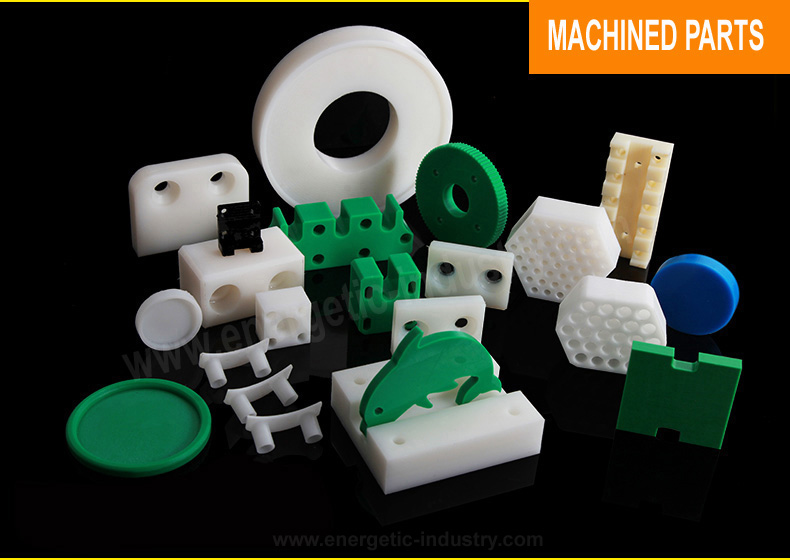 UHMWPE Products:

▪ Extruded or Molded UHMWPE:
Unfilled, natural white

▪ ESD UHMWPE:
ESD/Anti-static properties of PE-UHMW are often required with high line speeds and conveying rates. ESD UHMWPE meets these requirements. Anti-static properties are achieved by incorporating efficient carbon black types.