About ENERGETIC Plastic Profiles

ENERGETIC Industry uses only virgin resins and adheres to strict quality control methods to ensure that you receive the absolute best plastic extrusion profile available. We have developed a proprietary downstream process that utilizes real-time inspection methods to ensure consistent diameter, shape, and continuous length of the extruded product.

Energetic manufactures only high quality plastic extrusion profile. We guarantee our profile to be of consistent diameter, consistent shape, and continuous spool length.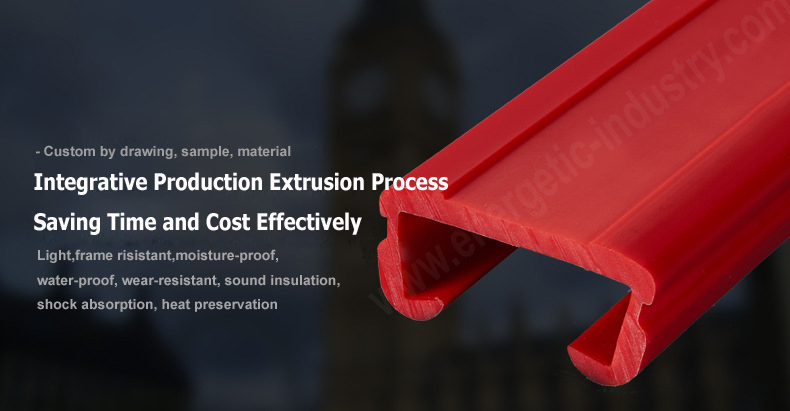 Custom Materials Available Upon Request:


· Material Safety Data Sheets (MSDS) and Material Property Data Sheets are available to meet
ISO, Roshs, SGS compliance requirements.
· Standard round sizes are:3mm, 4mm and 5mm, or customized(Plastic welding rod)
· Tolerances for round sizes are : + 0.000" / -0.010"
· Standard packaging: 250M/ roll, 500M/ roll
· Triangular rods and cap strip are available in limited sizes. We can make new models for you, if you have the demand.
· Custom materials, colors, sizes, shapes and packaging methods are available.
· We stock a lot of standard materials, colors and sizes


Plastic Welding Rod Plastic Extrusion Profile:
Regular size 3mm,4mm,5mm or customized Customized
Packing 250M/roll or customized 1M/pc, 2M/pc or customized
Tooling charge depends on the dimension



Available Material:

1.ABS; 2.Acrylic; 3. CPVC; 4. EPDM ; 5. FLUOROPOLYMERS(PVDF);

6. HDPE; 7. PA6( nylon) ; 8. PA66( nylon66) ; 9. Polybutylece terephthalate(PBT);

10.PETG ; 11. POLYCARBONATE(PC); 12. POLYETHYLENE(HDPE, HMWPE, LDPE, MDPE);

13. POLYPROPYLENE(PP); 14. PVC; 15. POLYURETHANE(PU, PUR, TPU)

16. POM( Acetal, Derlin); 17. PTFE( teflon); 18. Thermoplastic polyolefin(TPO) ;

19. Thermoplastic Olefin Elastomer( TEO); 20. PP+EDPM( TPV); 21. PC/PBT( XENOY)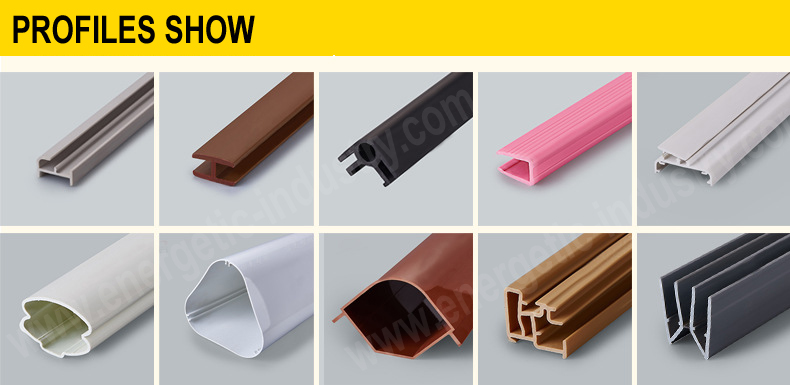 Types Included:
Pure PP, Flame Retardant PP, PP-ESD, UV Retardant PP
About PP:
The non-polar structure of Polypropylene Sheet and Rod gives it a very high molecular mass. This makes PP Sheet and Rod highly resistant to chemicals and to aqueous solutions of salts, acids and alkalis.
Polypropylene homopolymers have a high level of stiffness and toughness at room temperature. This together with their capacity to repel water makes them a good choice for mechanical and structural applications.

Advantages:
Polypropylene Sheet properties ensure that this material is a hard, stiff, easily workable material with excellent toughness and available in Polypropylene Sheet, Rod, Tube and Polypropylene Weld Rod.

It is an easily weldable thermoplastic which makes it ideal for tanks, fittings and vessels for the mineral processing, mining and galvanising industries.

Key Features:
▪ Very high chemical resistance
▪ Excellent impact resistance
▪ Higher scratch resistance than HDPE
▪ Thermoformable
▪ Work temperature between +5℃ and 100℃
▪ Excellent moisture resistance
▪ Food grade

Applications:
▪ Guide rail
▪ Edge banding
▪ U type flame
▪ Triangular guide channel
▪ T slot
▪ Fridge liner
▪ Electric wire guide